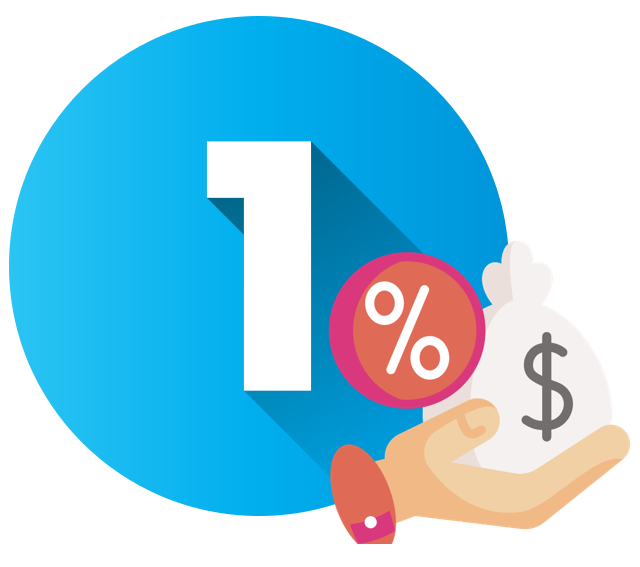 ONE PERCENT LOAN
LEADING TRUSTWORTHY SINGAPORE-BASED
MONEY LENDING FOR PERSONAL LOAN,
MEMBERS OF CREDIT ASSOCIATION OF SINGAPORE
Pioneering the 1% loan for our customers has been our way to show you that we have you in mind. The 1% loan is our exclusive program to help facilitate your finance to be consistently in the black. Our experience in helping our customers over the 2 decades to navigate through their hurdles in life have given us the knowledge to honed our skills in creating this product. This product has become not purely a low interest loan but a full fledged product with proven track record to benefit our customers in getting them on track and staying on it.Talk to our loan officers to know more about our pride and joy.
Singa Credit, your financial freedom.
What Is The Process Like?
APPLY FOR A LOAN
We are able to approve your application on the same day! Simply walk in or call us at +65 6694 6166 or apply online HERE for an in principle approval. We will then call you to set an appointment at your convenience!
FREE CONSULTATION AT OUR OFFICE
Our loan consultants will only take 15 minutes to review your documents. They will then assist you in creating a customised plan. This is to ensure that it fits your needs and that you are able to meet the repayment terms.
SIGN THE LOAN CONTRACT
We will generate your loan contract only after you understand all the terms and that you are comfortable with it. Every payment(s) is/are reflected clearly on the contract. This includes the total repayment amount.
GET THE CASH RIGHT AWAY
You will receive the cash immediately after you sign the loan contract.
PAYMENT ON DUE DATE
You can make your payment via the following methods:
1: Cash Payment at our Office
2: ATM or Bank Transfer
What Document Are Needed?
SINGAPORE CITIZEN/ PR
1: NRIC
2: Singpass (Please bring along your Singpass Token or Handphone depending on which you use for your OTP)
3: Proof of Residency – An Official Letter from your letter box. It must include: Your Name, Date within the past 1 month, Address
4: Latest 3 Months Pay Slip
5: Bank Statement (If you only have iBanking, you may login to it at our office)
---