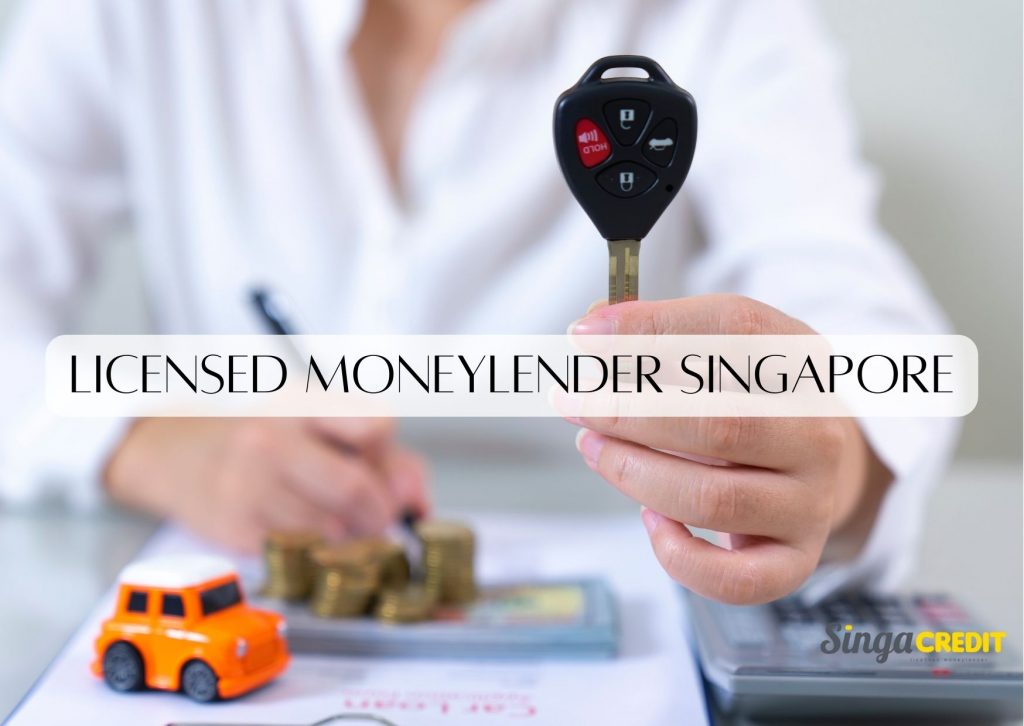 Looking For Licensed Money Lenders in Singapore – The Importance
Introduction
According to the recent data, it is observed that not only low-income earners have taken loans, but also high-income earners have taken out personal loans in the past 12 months. The reasons recorded are for financing a mortgage, helping out family/friends/relatives, and buying a car. While there are many money lenders in Singapore, only licensed moneylenders are allowed to operate legally. Money lending is a heavily regulated industry in Singapore, and the government has put in place strict measures to ensure that only those who are qualified and have met the necessary requirements are allowed to operate. This is why it is important to only work with licensed moneylenders. Not only are they required to adhere to certain rules and regulations, but they are also held to a higher standard when it comes to their business practices. While you are searching for which bank provide personal loan easily, there are multiple non-banking money lenders you are not considering. Here is an overview of the licensed professionals and some legal details you may want to learn.
Looking For Licensed Money Lenders
The licensed money lenders in Singapore are those who are the approved money lenders under the Ministry of Law. These lenders can lend money to Singaporean citizens, Residents, and even foreigners with valid Employment pass.
The Money Lending Act states that licensed money lenders can't do their money lending business outside the area for which they have been approved a license to lend money to other people, or else it is committed illegal. In Singapore, a licensed money lender is legally just allowed to lend money up to $3000. The loan-approval amount can only be 10% of the principal amount. If a person earns more than $20,000, then a lender can approve a loan up to two or maximum four months' salary, but it, however, depends upon the money lender how much he/ she trusts the person he/ she is lending the money/ loan to.
Functions
It is important to know the difference between a legal and illegal money lender in Singapore. Money lenders that are licensed by the Singapore Government are regulated under the Moneylenders Act. This protects both the moneylender and the borrower from unfair practices. Some people may be hesitant to borrow from licensed money lenders because of the high-interest rates. However, it is still cheaper than borrowing from an illegal moneylender, who may charge an even higher rate or use other unfair practices.
There are many reasons why people may need to borrow money from a licensed moneylender. Some may need the money for emergency purposes, such as medical bills or car repairs. Others may need the money to consolidate their debt or to pay for unexpected expenses. Whatever the reason, it is important to choose a reputable and licensed moneylender.
Importance
In Singapore, it is important for borrowers to choose licensed moneylenders. This is because these moneylenders are regulated by the Registry of Moneylenders, a department of the Ministry of Law. The Registry of Moneylenders ensures that all licensed moneylenders comply with certain standards, such as maintaining a physical office, providing borrowers with a contract that outlines the terms and conditions of the loan, and charging interest rates that are reasonable.
Recently, there have been many complaints about illegal moneylenders who are not licensed by the Registry of Moneylenders. These illegal moneylenders often operate out of public places, such as HDB flats, and they do not have to comply with the same standards as licensed moneylenders. As a result, they may charge exorbitant interest rates, and they may use coercive tactics to collect payments. Illegal moneylenders may also threaten borrowers with violence if they cannot repay their loans. If you are not sure if a moneylender is licensed, you can check the Registry of Moneylenders' website or call the registry at 1800 2255 5555 or write to OneMinLaw@mlaw.gov.sg if you find any suspicious lenders.
The Registry of Moneylenders also offers a complaints hotline for borrowers who have been harassed or threatened by illegal moneylenders. The hotline is open from 9 am to 5 pm on weekdays, and borrowers can call to make a complaint.
Benefits
There are many benefits to working with licensed moneylenders. First and foremost, you can be assured that they are legitimate businesses. This means that you will not be dealing with fly-by-night operations that may disappear with your money. Licensed moneylenders are also required to provide transparent terms and conditions, so you will know exactly what you are getting into before you sign any agreements.
In addition, licensed moneylenders must follow strict guidelines when it comes to their interest rates and fees. This means that you will not be subjected to exorbitant charges, and you will always know how much you need to repay. Furthermore, licensed moneylenders are required to provide dispute resolution services, so if you have any problems with your loan, you can be sure that there is a process in place to address your concerns.
Finally, licensed moneylenders are required to maintain professional indemnity insurance. This means that if anything goes wrong, you will be protected.
The Decision For Personal Loans
In personal loans, if you are considering credit card vs ezlink card, the former is always more expensive than the latter. This is because credit cards usually come with higher interest rates, while ezlink cards have lower ones. When you are looking for licensed money lenders in Singapore, it is important to compare the interest rates before you make a decision. The other factor that you should consider when looking for licensed money lenders in Singapore is the repayment period. The personal loan that you choose should have a repayment period that is comfortable for you.
Conclusion
If you are considering taking out a loan from a moneylender, it is important that you choose a licensed moneylender. Licensed moneylenders are required to follow certain rules and regulations, which protect borrowers from unfair practices. In addition, licensed moneylenders must display their license numbers prominently in their offices, so that borrowers can easily identify them.
---
Established in 1992 and previously known as Yong Seng Credit,
Singa Credit Pte Ltd is Licensed Moneylender in Bugis regularly updated with the latest regulations to be in line with the requirements set out by Registry of Moneylenders.

Please feel free to call 66946166 for more info on our lowest interest rate in Singapore or walk in our office 470 North Bridge Road #02-01 Bugis Cube Singapore 188735.