24Hrs Licensed Money Lender: Guide in Getting Personal Loans from Licensed Moneylenders in Singapore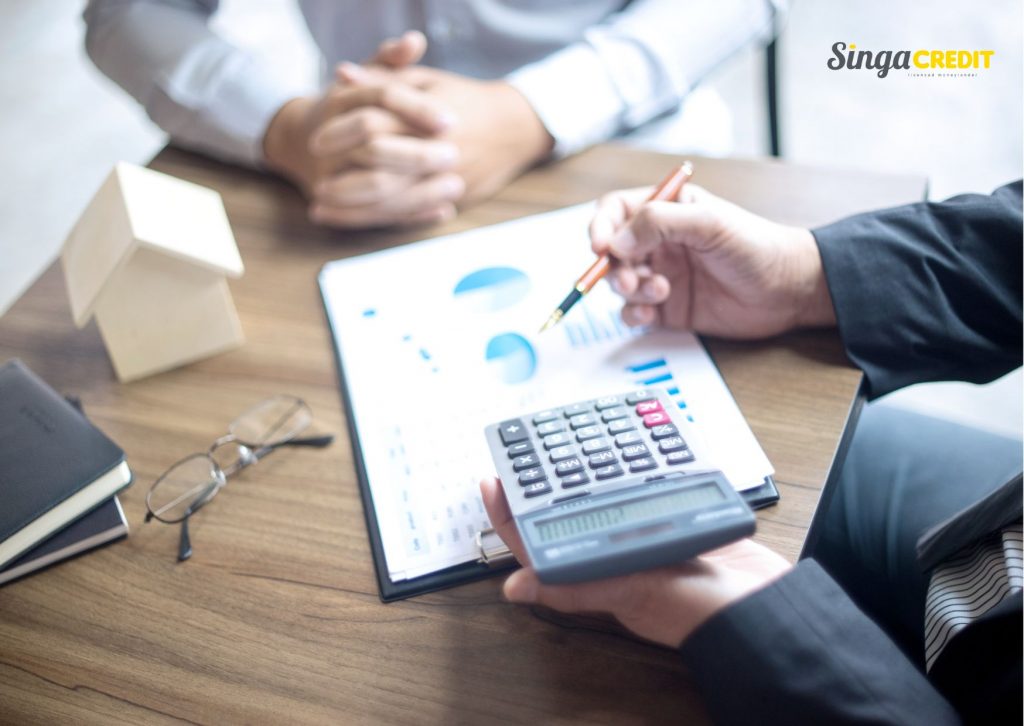 Are you low on funds and have intentions to borrow from a 24Hrs Licensed Money Lender in Singapore but you want the best one out there. But before you go hunting for the ideal one for you, you must first know a few things before considering to borrow from a top licensed moneylender.
When you need to pay your housing bills and living expenses and you are short on funds, it is a steep challenge to get by without any financial assistance. Compounding this is that Singapore is one of the most expensive cities in the world. Costing like car instalments, renovation bills and school fees, for instance, can easily set you back several thousand dollars when living in Singapore. 
Whenever you have insufficient funds to pay off these expenses, the immediate option is to apply for a loan from the bank. However banks generally need to have a longer and more stringent approval for their credit assessment process that can cripple you at the mean time especially if you are in need of immediate funds. 
This is when licensed moneylenders are the next viable option and probably better as compared to banks since they generally have much faster loan approval. There is always a stigma in Singapore associated with borrowing from licensed moneylenders or with 24 hours moneylenders in Singapore and that stigma is something that can limit them in talking a feasible loan option/ 
One of the main concerns that people have aside from higher interest is borrowing from a licensed moneylender really safe?
Firstly, all licensed moneylenders in Singapore are governed by the Ministry of Law (MinLaw) and how they can charge per loan is fixed. They are a stark contrast from illegal moneylenders or loan sharks. We will discuss in greater details on how you can identify the differences between them.
Before you go to the best licensed moneylender in Singapore and start applying for a loan, here are some pointers you need to know. 
What You Need to Know Before Applying for A Loan From A Licensed Moneylender In Singapore?
Identify What Type of Loan That You Need from a Licensed Moneylender
Be sure to evaluate your finances before applying for a personal loan from a licensed moneylender in Singapore. Are you dealing with a small emergency or a major one before deciding on taking out the type of loan that you need.
In the case of minor crises that require only a small sum of money, personal loans are an ideal choice. In addition, they are suitable for paying off home renovation, credit card debts, or consolidating your debts. 
Research On The Loan You're Planning To Take From A Licensed Moneylender
Once you've decided on the type of loan to take, do some research on its repayment terms. 
Get Your Credit Report
You may also consider buying a credit report from either the Credit Bureau Singapore (CBS) or the Moneylenders Credit Bureau (MLCB) to get an idea of your credit rating. 
Though many licensed moneylenders in Singapore do not check a borrower's credit report, especially in the case of personal loans, some moneylenders do not approve loans to borrowers with a bad credit rating. 
If you have a bad credit rating, it's better to clean it up a bit before making a loan application.
Check Your Eligibility
Be sure to also check if you're eligible for the type of loan you're taking. Keep in mind that in Singapore, the maximum loan amount you're eligible for depends on your annual income. 
Here's a table illustrating the maximum loan amount you can borrow from licensed moneylenders in Singapore based on your income and citizenship. 
| Annual income | Singapore Citizens and Permanent Residents | Foreigners residing in Singapore |
| --- | --- | --- |
| Less than S$10,000 | S$3,000 | S$500 |
| At least S$10,000 and less than S$20,000 | S$3,000 | S$3,000 |
| At least S$20,000 | 6 times of monthly income | 6 times of monthly income |
Prepare All The Documents That You'll Need Before Going To A Licensed Moneylender Office
Once you're clear on the finer details, start collecting all the documents you'll need to apply for the loan. These include:
Proof of income and employment
NRIC
Current credit score and past CPF statements
Residency proof
Tenancy agreement, employment letter, employment pass, and bank statements (for foreigners)
When it comes to approving unsecured loans such as personal loans, licensed moneylenders usually approve them based on annual income and not your credit history. This is why they usually ask for pay slips to evaluate your financial ability to pay back the loan. 
Is There A Cap On The Costs Involved When Borrowing From A Licensed Moneylender?
All licensed moneylenders in Singapore are required to adhere to the rules set by MinLaw. There's a limit on interest, late fees, and other costs that they can charge borrowers. 
As of 1st October 2015, licensed money lenders can only impose the following: 
The interest rate of not more than 4% per month
The late interest of not more than 4% per month
A late fee of not more than S$60 per month
An administrative fee that must not exceed 10% of the principal loan granted
Legal costs ordered by the court for the licensed money lender to recover the loan amount
In general, the total cost charged by a legal lender, including interest, late interest, administrative fees, late fees, and other related charges, must not exceed the principal loan amount. 
How To Check If I'm Dealing With A Licensed Moneylender Or A Loan Scam?
One important thing to learn before borrowing from a moneylender is differentiating between licensed moneylenders from the unauthorized ones. 
And, here's how to check a licensed moneylender. 
Check If the Licensed Moneylender Is on Registry of Moneylender's List
The easiest way to check if a moneylender is licensed or not is to refer to the list of licensed moneylenders in Singapore.  Every bimonthly the Registry of Moneylenders (under the Ministry of Law) provides an updated licensed money lender. You should also avoid blacklisted moneylenders in Singapore when taking a personal loan which will also be listed inside.
Besides checking if their license is still valid, you should take some time to read through the licensed moneylender in Singapore reviews just to know if you are getting the right service that you deserve.
Beware The Licensed Moneylender's Advertisements
If a moneylender is offering you loans through phone calls or text messages or any social media platform, you are dealing with an unlicensed moneylender or loan shark in Singapore. Any licensed money lender that contravenes this rule is considered an illegal moneylender by virtue of their action.  
Going by the regulations, licensed moneylenders can only advertise through the following channels: 
Advertisements placed within licensed moneylender's the interior and exterior side (such as the wall, door, shutter, gate, and window) of their place of business
Business or consumer directories 
Websites belonging to the licensed moneylender that are listed in the list of moneylenders.
You are strongly encouraged to seek clarification from the licensed moneylender on their advertisement and not to solely rely upon the advertisements displayed as there could be terms and conditions that may or may not apply to you.  You need to understand fully the terms of the loan contract before borrowing from a licensed moneylender in Singapore.
Double check on the Licensed Moneylender in Singapore fees & Interest Rates
As mentioned above, a licensed moneylender follows the standard interest rates and fees imposed by the Registry of Moneylenders.
Here are the following red flags that you must be mindful of:
The Interest rates are above 4% per calendar month.
Late interest rate above 4% for each late repayment.
You are charged more than $60 per calendar month for the late fee.
Administrative fee is above 10% of the loan principal.
You have to pay the administrative fee before the loan is disbursed to you instead of being deducted from the loan amount.
The loan officer does not explain any of the charges for the loan.
There are additional charges beyond the administrative fee, interest, late interest and late fee.
The total charges is more than 100% of the loan principal.
These are the typical red flags that you are dealing with a loan shark. If this is the case, you need to cut off your communication with them but do not delete any of your chat messages as that can serve as evidence when you make a police report.
 If you are not sure if you have taken a loan with a loan shark, take note if you have already paid more than 100% of the loan principal, then you are indeed with a loan shark. Do make a police report as soon as possible.
Check If The Licensed Money Lender Has A Physical Address
The Registry of Moneylender provides a bimonthly updated list of licensed moneylenders. All licensed moneylender will always have a physical business address and it must be the same address as in the list.
If your loan is not disbursed at a brick and mortar location, then you have taken a loan with a loan shark.
Additionally, if you are ask to meet at an unknown place to apply for your loan that is another red flag. For example, the address given is a unit number that does not exist and you call to query on the address, then they inform they have change their address to a different unit in the same building.
Doing a Face-To-Face Verification With A Licensed Moneylender
It's very common that moneylenders to provide an online application platform for the convenience of customers. The loan can be approved online but it is still necessary to go down to the office of a licensed moneylender for a face-to-face verification before the loan is disbursed.
A face-to-face verification is required by law before a licensed moneylender before the loan is disbursed. If they are going to disburse the loan to you by bank transfer without you coming down to the office, then you are clearly dealing with a loan shark.
You need to be careful when you receive unsolicited cold calls saying that they can grant you a personal loan. Licensed moneylenders in Singapore are not allowed to send unsolicited emails, text messages, and calls for personal loans.
Additionally if you met a moneylender that cannot give you clear specific details about the loan contract or there the lack of any loan contract, then seize all communication with them. In some cases if they do issue you a loan contract, be mindful that the contract can only be issued in a physical address location and that they give you a duplicate copy with you and the loan officer signature.
Ensure That You're Issued with the Relevant Documents
Licensed moneylenders are not allowed to hold on to any of your personal document and will always return your NRIC and other personal identification documents after evaluating them or getting a copy of it. If anyone claims that they will withhold your personal documents for the duration of the loan, you are dealing with a loan shark.
And before you sign the loan contract, they'll also make it a point to explain to you each term in the contract or at least are obligated to explain to you when you ask what the terms inside the contract. The loan contract should also include all the relevant details, including interest rate, late charges and the repayment schedule. 
What Do You Need To Note When Dealing With A Licensed Moneylender?
When borrowing from a licensed moneylender, be mindful of the following:
The use of abusive language or behaving in a threatening manner in getting their repayments.
Requesting for your Singpasss ID/password.
Withholding any portion of the principal loan. The only portion that they can take is the 10% administrative fee which is deducted upfront from the loan principal.
Asking you to provide your signature on a blank or loan Contract.
A duplicate of your loan contract is not given to you during the loan disbursement.
Not choosing to explain the terms and conditions of the loan unconditionally.
Retaining your NRIC card or any of your personal ID documents such as your passport, driving licence, work permit, employment pass, or ATM card even after the loan is disbursed.
If you experience any of the aforementioned situation, you must report the particular licensed moneylender to the registry of Moneylenders providing the moneylender's business name, licence, and contact number. It is also advisable to not continue taking the loan and if they are withholding any of your personal documents, you must make a police report too.
You can lodge a complaint against the licensed money lender Singapore involving in such unsavoury practices to the Registry of Moneylender through ContactUs@OneMinLaw.
Ready to borrow from the best licensed moneylender in Singapore? Get started with Singa Credit. 
What Should You Do Once Your Loan Has Been Approved?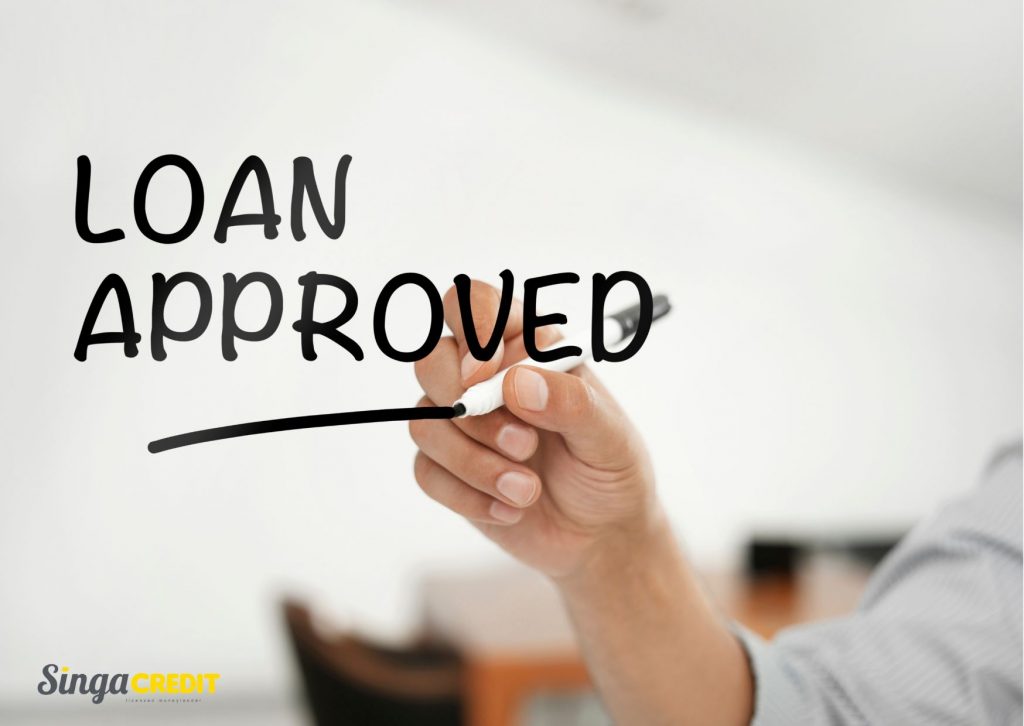 Once your moneylender has approved your loan and has given the principal amount sans the administrative fee. Licensed moneylender in Singapore can only charge up to 10% of the principal amount for administrative fees. So if you are taking a loan of $10,000. The disbursed amount cannot be less than $9,000.
While you are still servicing the loan, you should also have the following documents for your reference:
A copy of the signed loan contract. Make sure you and the loan officer's signature are inside the contract.
Receipts for every repayment you have paid for the loan, this can be the bank receipt for cash deposit or bank transfer. If you are paying in cash at the licensed moneylender office, always ask for a receipt.
A statement of account for all your loans. This normally issued to you half yearly automatically so long you have the loan is stil active.
Keep all copies of all accounts, receipts, and any other relevant document when possible. If you do not wish to keep any of these documents, at least keep a softcopy of you discharge letter after you have closed your loan.
Always make your Repayments promptly.
Always ensure that you're paying each of your instalment latest by the due date.  
Paying them late will not only lead to your instalments accumulating but also incurring late fees and late interest.  You need to pay a late interest of not more than 4% per calendar month based on the outstanding principal. By having your debt accumulating can also make it harder to pay it off overtime as you have incurred more cost to your loan.
---
Established in 1992 and previously known as Yong Seng Credit,
Singa Credit Pte Ltd is 24Hrs Licensed Money Lender in Singapore regularly updated with the latest regulations to be in line with the requirements set out by Registry of Moneylenders.

Please feel free to call 66946166 for more info on our lowest interest rate in Singapore or walk in our office 470 North Bridge Road #02-01 Bugis Cube Singapore 188735.